If you're looking for parks in Bloomfield, CT, you're certainly in luck! This beautiful town offers lots of outdoor spaces that are perfect for everyone in the family. Whether you love rugged nature or need a nice playground for the kids to expend some energy, you're sure to find a place for you in Bloomfield.
Check out this quick list of parks in Bloomfield and nearby towns and, as always, ensure you bring masks for indoor spots and practice safe social distancing as much as possible. This will ensure nothing detracts from your great day at any of these parks in Bloomfield!
Penwood State Park
Boasting almost 800 acres of stunning nature, Penwood State Park is located on Talcott Mountain and offers a little something for everyone. There is a wooded trail for hiking or jogging, lakeside paths, scenic overlooks, and lots more. The park also lights up with blazing color during autumn months and is a great place for ice skating during winter. Enter at 560 Simsbury Road, but prepare to spend a full day hiking and enjoying all the trails!
Talcott Mountain State Park
Another great park for those who love nature, Talcott Mountain State Park features a 165-foot mountain top lookout, offering panoramic views of the city and landscaping below. There is plenty of space for hiking as well as picnic shelters and restrooms, to ensure maximum comfort throughout the day. Enter on Summit Ridge Drive in Simsbury, and be sure you plan on spending a full day hiking the entire park so you can enjoy all it has to offer.
Farmington River Park
Farmington River Park offers some 78 acres of untouched wilderness, including a pond that everyone is sure to enjoy. You can picnic, hike, or fish at this park, so plan on spending a full day here as well! The park is a favorite for dog walkers and those with rugged mountain bikes, as most trails are wide enough to accommodate even the busiest of traffic.
Marion K. Wilcox Park
If you prefer your nature a bit more manicured, be sure to visit Marion K. Wilcox Park in Bloomfield. This park offers lots of colorful gardens for you to enjoy, as well as hiking trails and a picnic area. The park also offers restrooms with changing stations for the little ones, so be sure to bring the entire family when you visit!
Samuel Wheeler Reed Park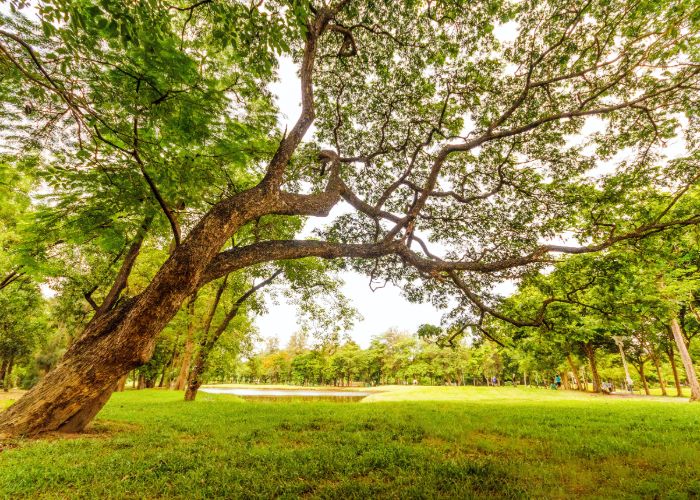 Often considered a great place to see the sunset, the Samuel Wheeler Reed Park offers lots of open fields you won't find at many other parks. The park is also home to lots of wildlife, making it an excellent spot for those who simply want to kick back and read a good book but still enjoy all that nature has to offer.
West Hartford Power Washers is pleased to offer this quick list of parks in Bloomfield, and we hope our readers find it useful. With so much to enjoy in the city, we know that Bloomfield residents have better things to do with their time than clean their property's exterior. If you need expert, professional power washing in Bloomfield, give us a call! We offer FREE quotes and guarantee satisfaction with all our pressure washing projects.